A collaboration between
Kee Lin

and

Ann

: the inception and inspiration for the Keelin dress

Even though it feels like many moons ago, Ann was actually my sewing teacher in the quaint suburb of Bentleigh East!

Before she got a taste of the fame and fortune of being an exclusive PDF pattern designer and then moving halfway across the state to live in a beautiful picturesque beach town, Ann was yelling across the sewing room…"NO SHORTCUTS!", "SOMEBODY IS JAMMING" and "OH MY GAWD, THERE IS A PIN DROUGHT!!"…amongst many others.

It was in one of these dearly missed Wednesday night sewing jams that the Keelin dress was conceived. Ann had just brought out the Frida Tunic Dress for testing and I was in the midst of an obsession with the Garden Ruffle dress from the Gorman x Monika Forsberg 2017 collection.

Knowing Ann was a whiz with pattern hacking, I begged her to show me how to hack the Frida into what we know as the KeeLin dress today. But being a novice sew'ist at the time, hearing the words, "just extend the Kat top and add ruffle sleeves", was just not going to cut it.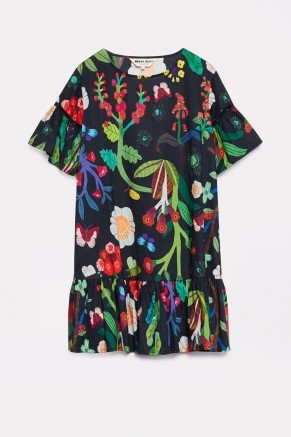 It has taken two years of not-so-sneaky pattern suggestions and "what about this [with the same photo above]?!?!", to finally place this dress on the drawing and testing board – and it is FINALLY, in all of its GLORY, here today!
The KeeLin top and dress is of the ruffle species – the more ruffles the better!!! However, a bishop style sleeve (plain sleeve with elastic cuffs) is also available, along with a cuffed sleeve.
My personal favourite it to leave the dress loose and casual, without the additional waist darts or belt – however, these are also available to create a more 'dressy' version. The options are ENDLESS!!
Styling the KeeLin.
The KeeLin is a multifunctional and trans-seasonal pattern. With the option of 3 different sleeves, a dress length, a top length, single and double ruffles, a tie belt and optional pockets – there are an infinite number of choices to style the KeeLin and make it work for you! From day to night, work to party – your choice of fabric, paired accessories and a copy of the KeeLin pattern can transform your wardrobe!
The Summer and Spring KeeLin
Using light flowy rayon, cotton, silk or crepe material, the KeeLin can be your go-to dress in the summer season.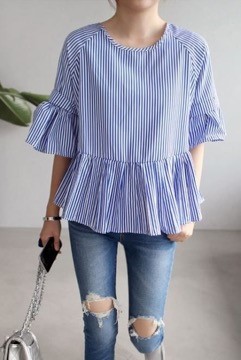 The same can be made in a top version as well:
The Autumn and Winter KeeLin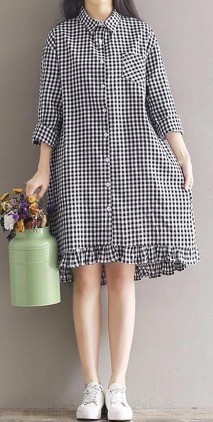 Choosing a warmer material such as wool or wool types and pairing your dress or top with the placket or bishop sleeve can keep you looking chic through the cooler months.
If you didn't think there were enough options… why not add some entredeux lace or trims to your sleeves or frills to create a whole new look!!!
Thank you for reading my thoughts on the amazing KeeLin – even if I am somewhat biased it is TRULY a gorgeous top and/or dress.
Love to you all.
KeeLin Lim.
Want more Inspiration.
And….it is Ann here xx….want stacks more INSPIRATION ?  I have a Pinterest board just for you too spark your imagination for some gorgeous KeeLin styling.
Head on over to the KeeLin Top Dress Sewing Pattern Inspo Influences board.