Hey everyone – well to say the response has been overwhelming is an understatement – so thought it easier to put all the details here – have a read and if you are still interested please just reply in our DM chat stream with me over on IG….Cheers  my lovelies….
THE DETAILS
MARIEKE ROBE………..ASHLEY CAMI AND SLIP………..BARBARA SHORTS and LOUNGE PANTS
(AU/UK) 6/8/10/12/14/16/18/20/22/24/26/30
(US) 2/4/6/8/10/12/14/16/18/20/22/26
(EU) 34/36/38/40/42/44/46/48/50/52/54/58
I am looking for a handful of fabulous testers to join my AMAZING core ladies.
Testing Period is : Friday 20th June until 24th July
(5 weekend in this period) FIRM.
There are 3 garments in the Sleep Story.
All 3 pieces are all made out of silky, satiny and flowy type fabrics with an assortment of lace appliques and lace trims.
There is an extensive Pinterest board available for tonnes of inspo and ideas.
The road test is for a longer period than usual because of the 3 piece ensemble plus sourcing of fabric and trims.
Preference will be given to those who can make all 3 of the items in the Sleep Story.
Below are the details of each garment with regards to fabric meterage, types inspo pics etc…..
The below garments are based on the following size chart


The above size chart doesn't reflect cup sizes which are included the the Ashley Cami and Slip Pattern. xx
So please have a good read , check out how much fabric is involved – and then if you want to join in with my amazing roadies team shout at me via our DM convo….
And thank you my lovelies for your interest….the response has been overwhelming and I am quite humbled….
Love to you all…Ann at Designer Stitch. xx
---
MARIEKE ROBE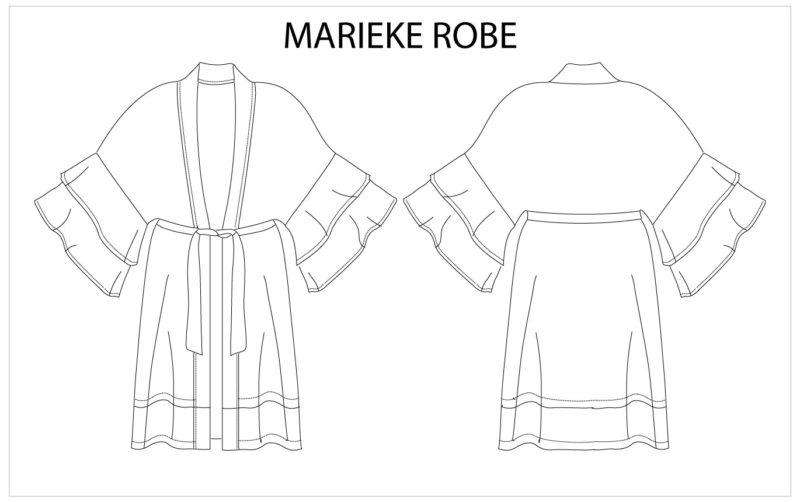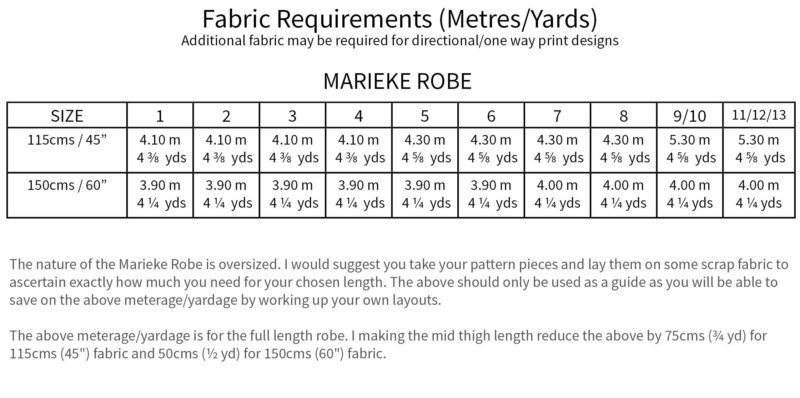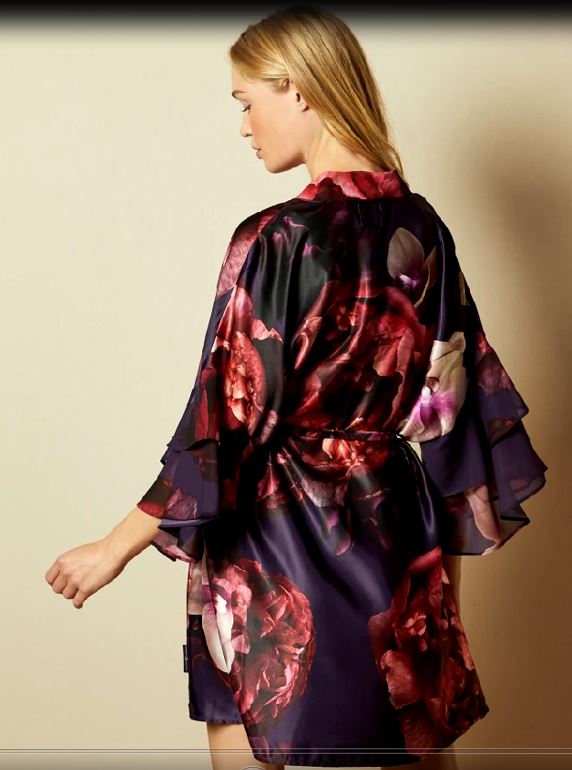 ---
ASHLEY CAMI AND SLIP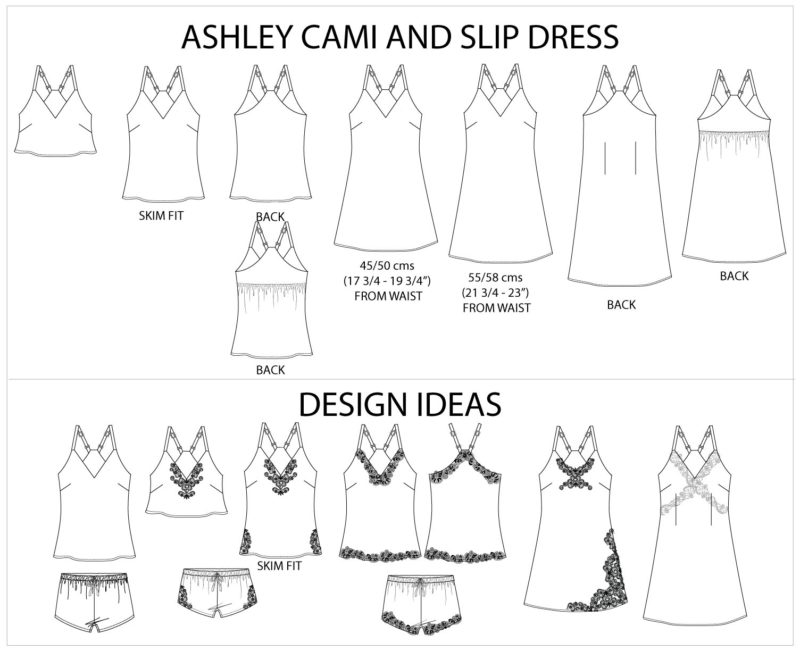 ---
BARBARA SHORTS and LOUNGE PANTS