The JoJo will be your go to garment for whatever the occasion – easy to wear, stylish and chic with a touch of FABULOUS-NESS about it.
This garment offers something for everyone regardless of the season you are in.
The JoJo Pattern offers a number of styling options and combinations.
1. Square Box Length
2. Thigh Length
3. Tunic Length
4. Full Dress Length.
5. Thigh or Tunic Length with attached Lower Skirt
All of the above styles are completed with choice of
1. Wide Open Turtleneck
2. Standard Turtleneck
3. Deep Cowl Neck.
4. V Bound Neckband
5. Hood.
With 3 sleeve lengths – ¾, ⅞ and full length including option of separate cuffs to attach to sleeve at ¾ and ⅞ lengths.
The construction of the JoJo Top Tunic Dress is recommended for Confident Beginners and Above sewing level due to: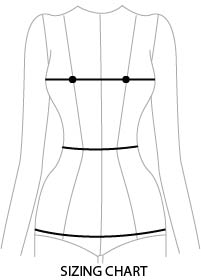 Tube Collar applications.
Hood application.
Neck binding on V-Neck.
A very good knowledge of your own personal fitting requirements as the pattern offers the opportunity to fine-tune the fit of your garment – Cup Sizes included.
PATTERN OPTIONS.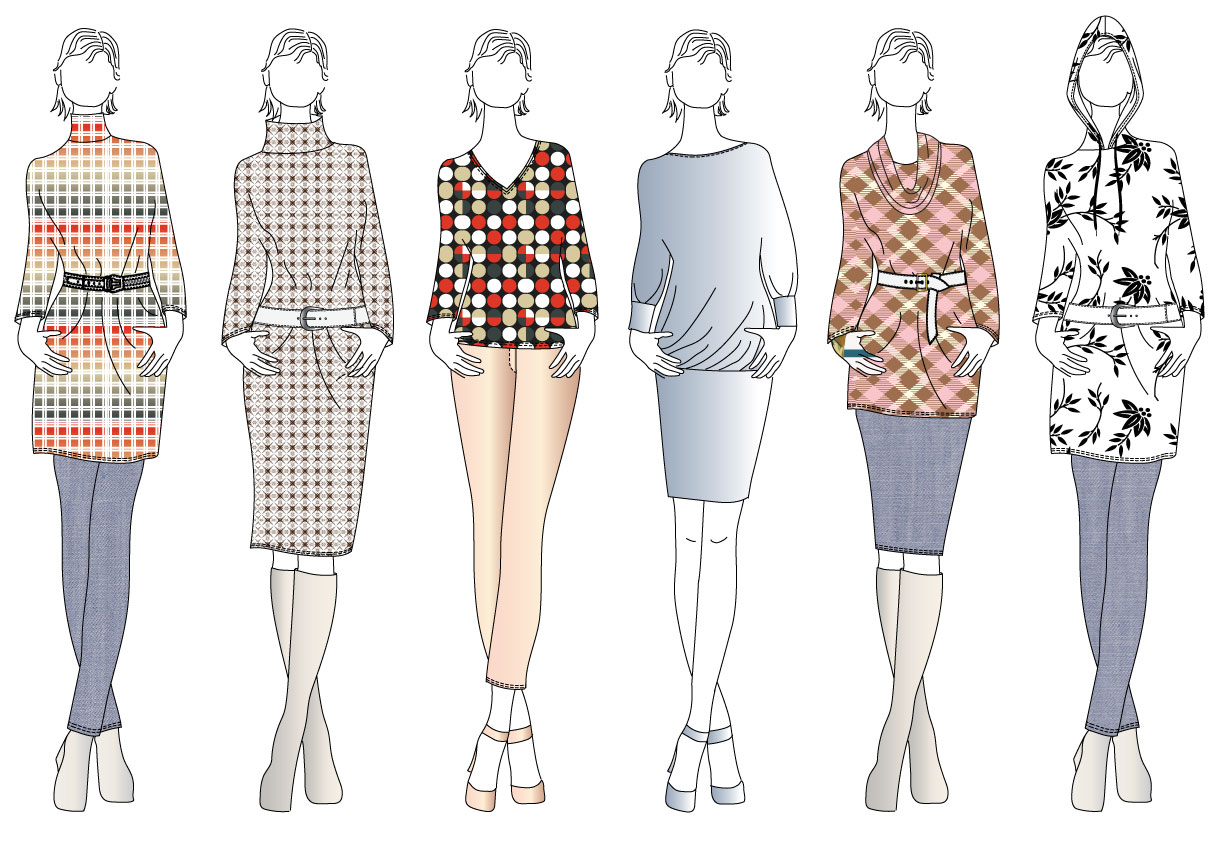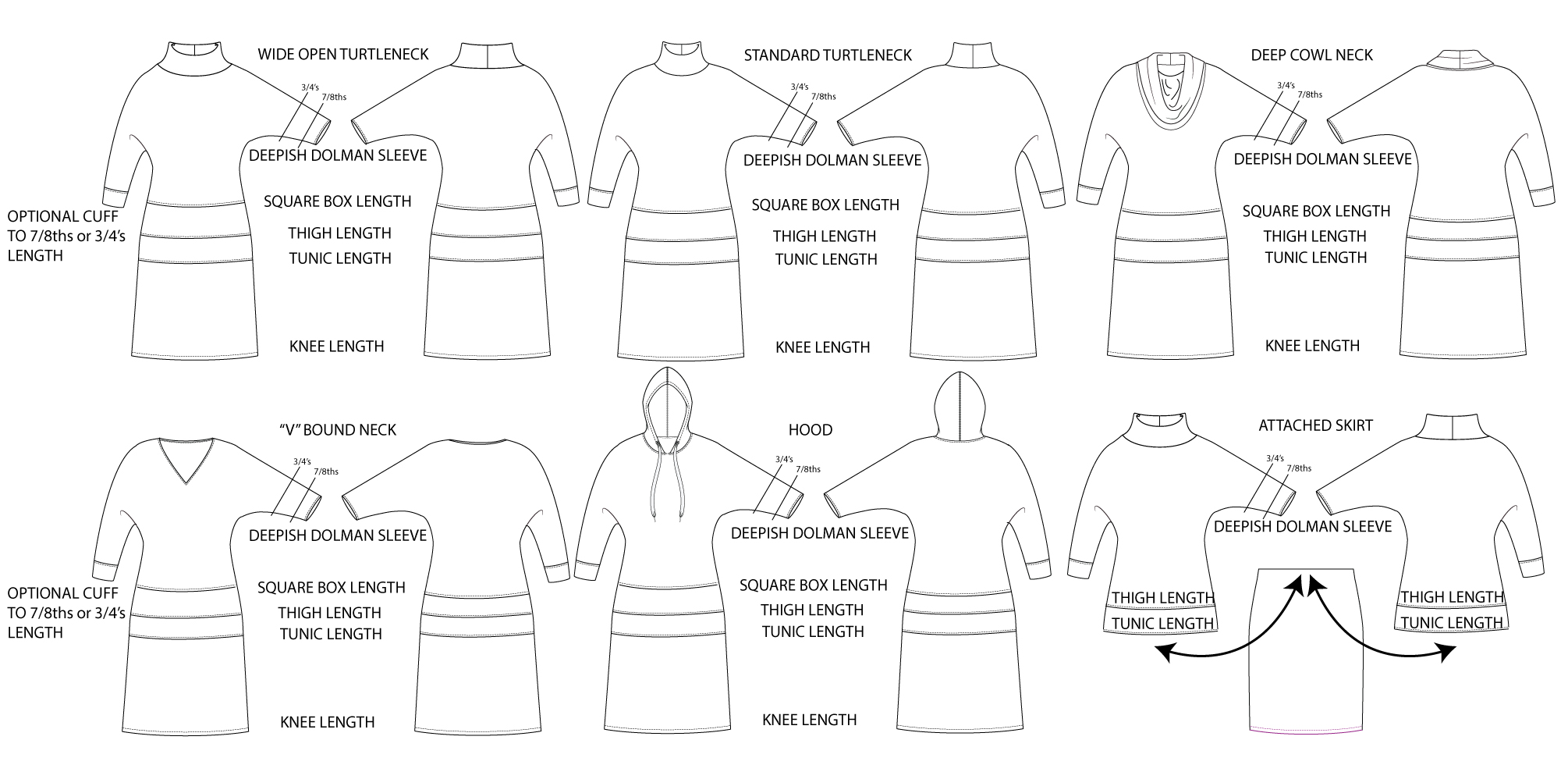 FABRIC REQUIREMENTS.
Suitable Fabrics:
Any weight jersey knit fabrics with some degree of drape are BEST with at least 25% stretch.
Rayon and Rayon types
Silk and Silk types
Bamboo and Bamboo types
Cotton and Cotton types
Wool and Wool types
PDF PATTERN DETAILS.
After purchase your pattern will be available to download. Ensure that you save your pattern to your computer before printing so you have access to it in the future.
You are purchasing the JoJo Top Tunic Dress.

PDF Sewing Instruction Booklet. 24 pages for A4 and US standards.
PDF Trim Print at Home Pattern – 55 pages for A4 and US standards.
PDF Trimless Print at Home Pattern – 55 pages for A4 and US standards.
PDF Hood Supplement Trim Print at Home Pattern – 9 pages for A4 and US standards.
PDF Hood SupplementTrimless Print at Home Pattern – 8 pages for A4 and US standards.
PDF A0 Copy Shop x 3 Sheets.
Layering Feature:
You are able to select one or several different sizes to print and "hide" the sizes you don't need. Please ensure you check the sizing chart before deciding what sizes to print off.
Visual Help:
URL links and clickable page navigation to resources that help you construct the JoJo.
FAQ AND POLICIES.
You are purchasing a digital PDF downloadable product. Due to the nature of this product refunds are not offered.
Please ensure you read the FAQ page before purchase if you are not sure.
MORE.
Check out our library of ever growing TUTORIALS and make sure you SUBSCRIBE to the newsletter to always get notified on new additions to the learning base.
SHARE.
I would love to see what you have made with the JoJo Top Tunic Dress.
Don't forget to tag your posts with
#jojotop…#jojotunic…. #jojoboxtop… #jojodress….
#jojocombinations….#jojocombos….#jojo..#designerstitch….. @designerstitch