A fabulous hello to you on this Monday from Australia. I hope you are all traveling well and are happy. And of course madly sewing – housework is so overated….lol…
At the moment most of us around the world are in a seasonal transition – some heading into warmer months and others heading into Autumn and cooler months.
Well have I got you all covered for this !!….say hello to the new  Chelsea Cardigan.
Whatever the season the Chelsea Cardigan will be your go to garment as it is so easy to wear and will co-ordinate with just about everything in your wardrobe.
The Chelsea is offered in 3 lengths for all season wardrobes.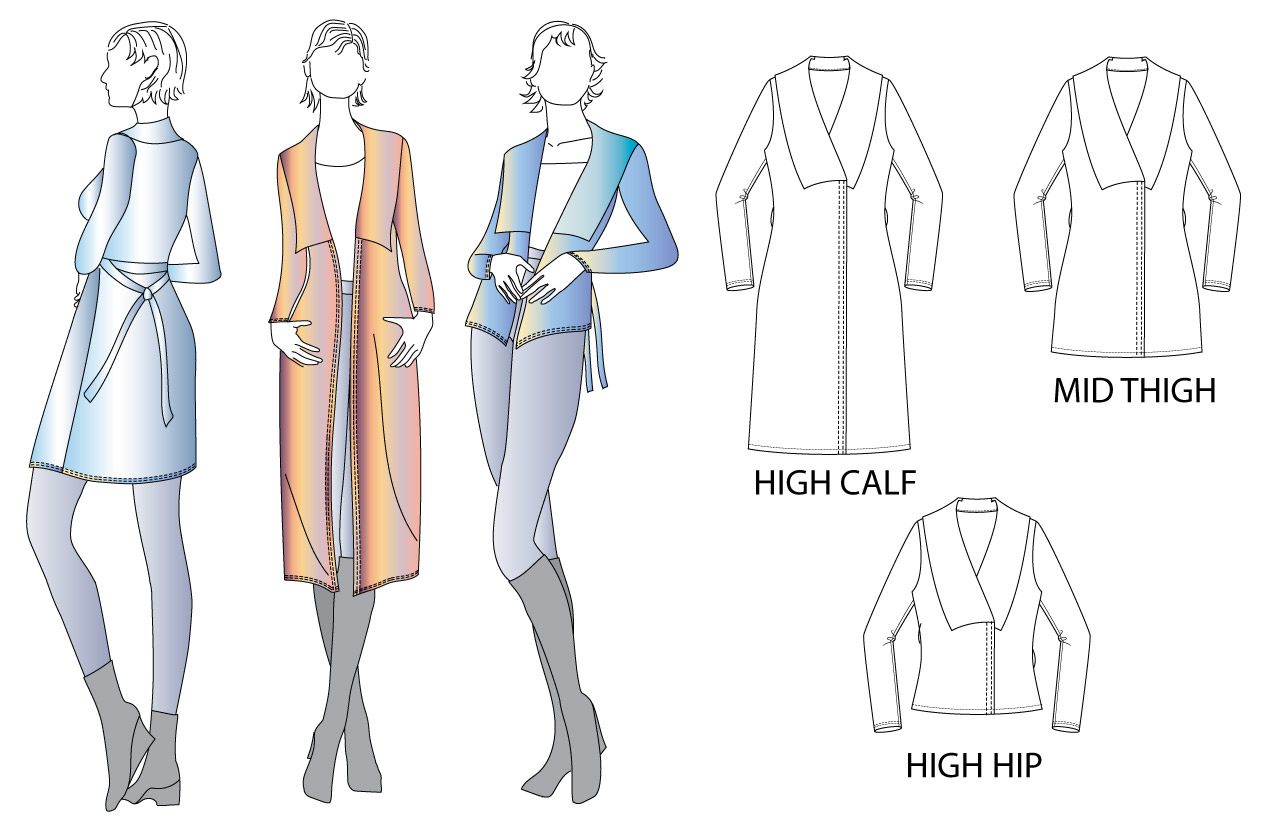 As most of you have read in my previous posts I try to design my styles for all seasons. The Chelsea Cardigan is just the ticket for this. Seasonal transition is sometimes hard as we may experience 4 different "seasons" in 1 day – and layers are just what we need to wear.
As is my usual I made a Pinterest board to start pinning shapes and style but all I was seeing a lot of boyfriend type cardys or chunky "old mans" cardigans. I wanted a sleek and sophisticated cardigan that would suit a majority of body shapes. Plus a cardigan that would work in a variety of fabric weights – be it stretch mesh/lace, a fine jersey knit or even a sweater or chunkier knit.
Strangely enough I didn't get a lot of inspiration – and as you know there are tonnes of Pinterest boards – in fact I think I only pinned 6 images before I settled on the Chelsea Cardigan design.
My PI board is now full of stunning images of the Chelsea Cardigan featuring all of my amazing pattern tester posse.
STYLE OF THE CHELSEA
The Chelsea Cardigan is a slimming silhouette with a slightly flared side seam, extended front wrap, a slimmish sleeve along with a tie belt worn at the back. While the fit is slimmish it doesn't feel tight or constricted due to the suggested fabric requirements.
Using fabrics that have at least 50% stretch the silhouette remains slim and tapered but you have loads of movement and ease of comfort.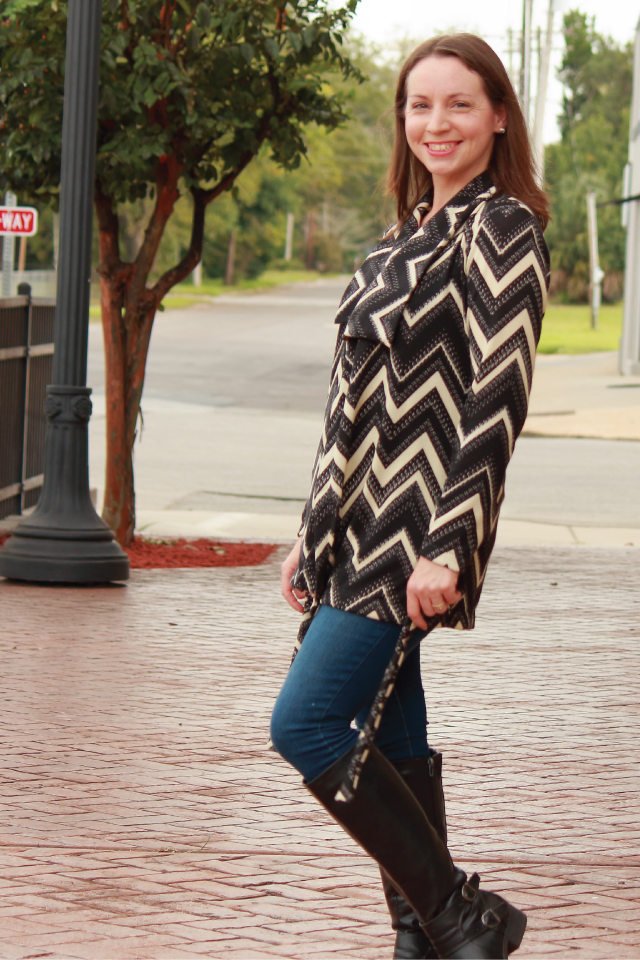 FABRIC CHOICES
The styling of the Chelsea Cardigan offers an option of 3 lengths – and with that a massive field of fabric choices.

STRETCH LACE
Stretch lace is an ideal fabric to use and can be made here in the high hip length as our Taryn has done or is suitable for any of the length choices.

STRETCH MESH
Stretch mesh is a fabulous choice for light weight wearing as our Kim has made here for her daughter LilithDRuth.

FINE JERSEY KNIT
Ideal choice for layering  as our Ilse L has done – whether it be for casual wear or in a corporate environment.
HEAVIER KNITS – PONTE and SWEATER KNITS
Ideal weight for any season – Ponte and Sweater knits are great for layering and also for those cold nights where you can just really rug up – how gorgeous does our Camelia and Aileen look xx
The Chelsea Cardigan is truly a trans-seasonal garment. Offering 3 distinct lengths the Chelsea can be worn as a short funky high hip cardy – or its modern and classy thigh length version – or the very on-trend calf length that can be worn with jeans, dresses or even with your sparkly party clothes.
Please don't forget to check out all of my amazing tester photos here as you will just LOVE how each of my gorgeous and talented women have made the Chelsea Cardigan  each in a distinct style of their own.
This week I will also be posting the Chelsea Cardigan Tester Roundup Part 1 and 2 so that will give you even more inspiration for your Chelsea.
I would love to see YOUR Chelsea's so please dont forget to join us here at our Facebook Group here or over on Instagram here .
Or even email me your Chelsea Cardigan pictures and I will add them to the gallery.
I would love to hear from you. xx
Cheerio and Kind Regards
Ann at Designer Stitch.