Hello and greetings to all of my sewing friends !!!… and thank you for visiting with me today where I share with you my influences and inspiration behind the development of the Eden Jumpsuit Combo.
If you look in most RTW catalogues around the world you will see that the jumpsuit is first and foremost among their fashion catalogue – whether it be a trans-seasonal offering or a mid to high summer offering for the warmer parts of our world. Here is just a few snips from companies like Anthropologie, JCrew and the likes.
Jumpsuits are popping up in a variety of fabric configurations.
Here are 2 made in a linen type.
And here we see another 2 – made in gingham and also a fabulous stripe cotton.
And some made in unusual fabric combinations – yarn dyes, eyelet, embroidered or border prints.
So given that jumpsuits are such a huge fashion trend I developed the combo version of the Eden Jumpsuit – offering different looks for each and every one of you.
The Eden Jumpsuit can be made with its cold shoulder sleeve, as a sleeveless jumpsuit, a shorter leg playsuit and also an elastic waist pant. Finish the garment off with its self fabric soft tie belt. And I love a soft tie belt !!!
Oh – and the pattern also offers cup sizes – B, C, D, DD (E) for that extra ability to fine tune your fit.
The Eden Jumpsuit will look fabulous made in a distinctive stripe –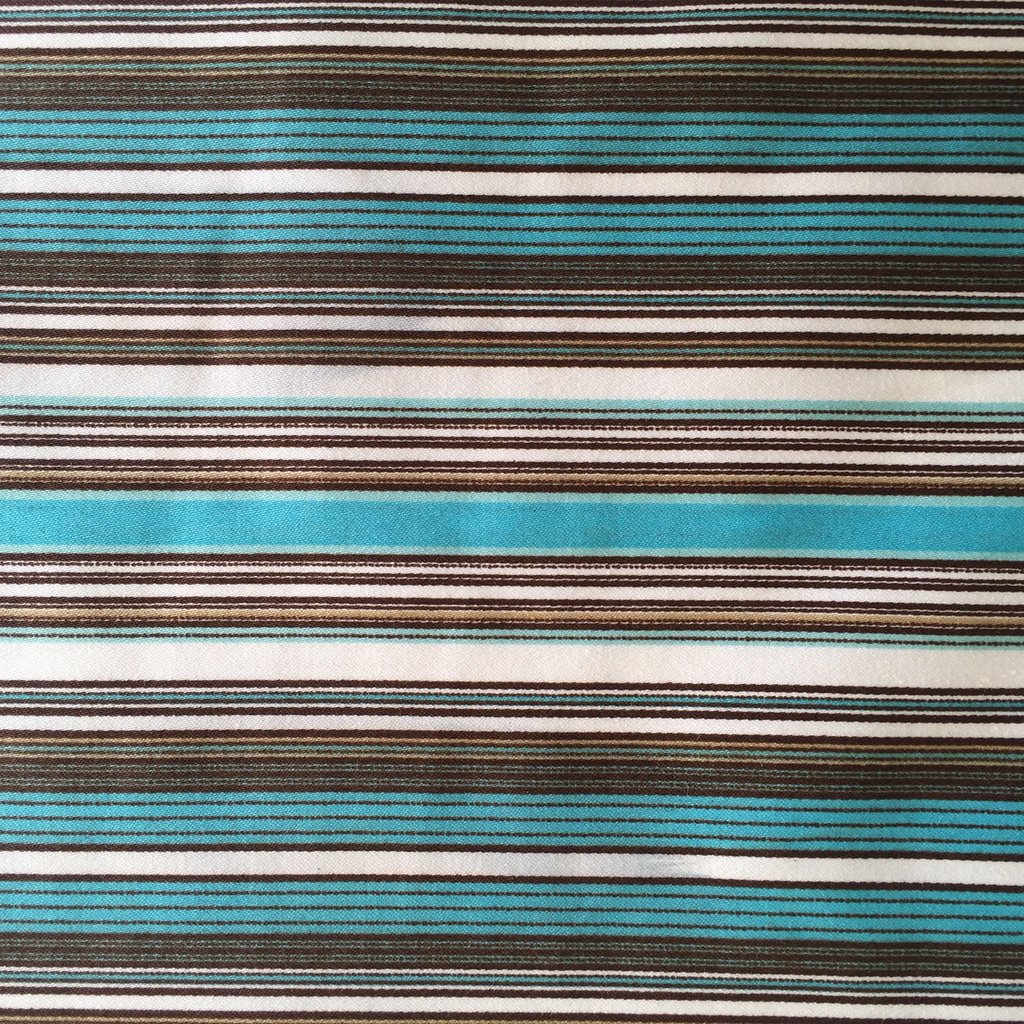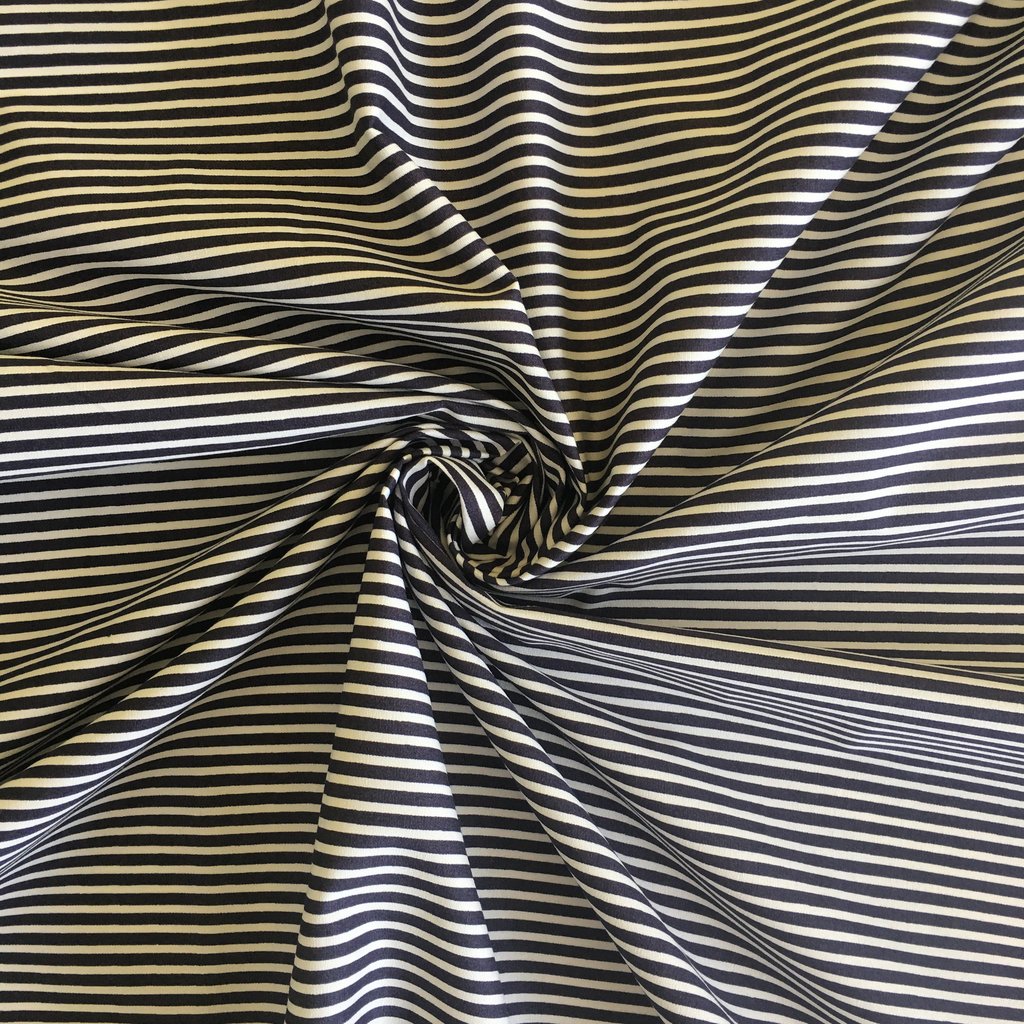 Or a fully embroidered or eyelet fabric.
And textured linens for the Eden Jumpsuit would look AMAZING !!!
Or why not colour block your Eden Jumpsuit as our lovely Genevieve G did in her most GORGEOUS Eden Jumpsuit.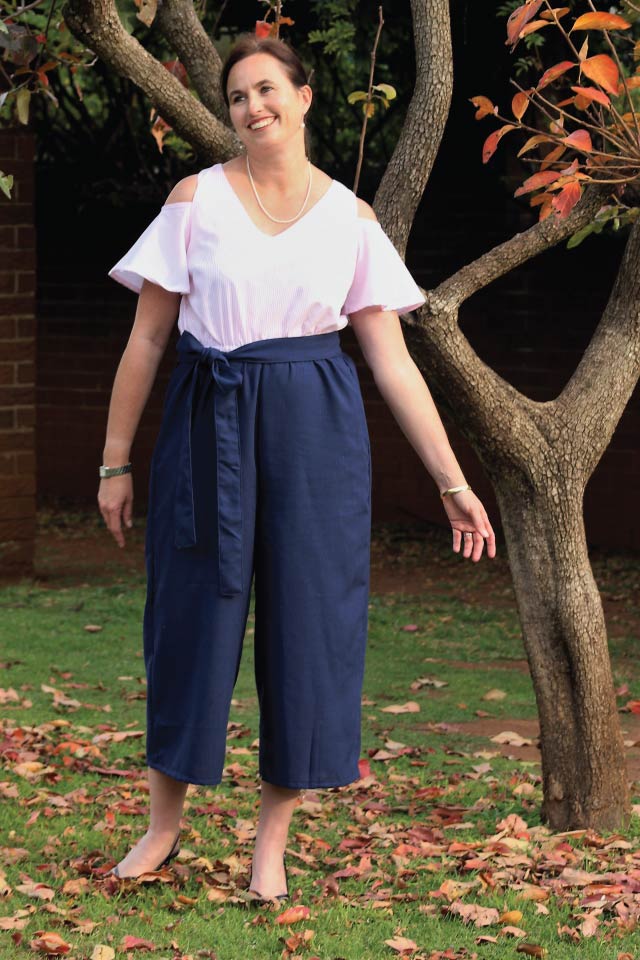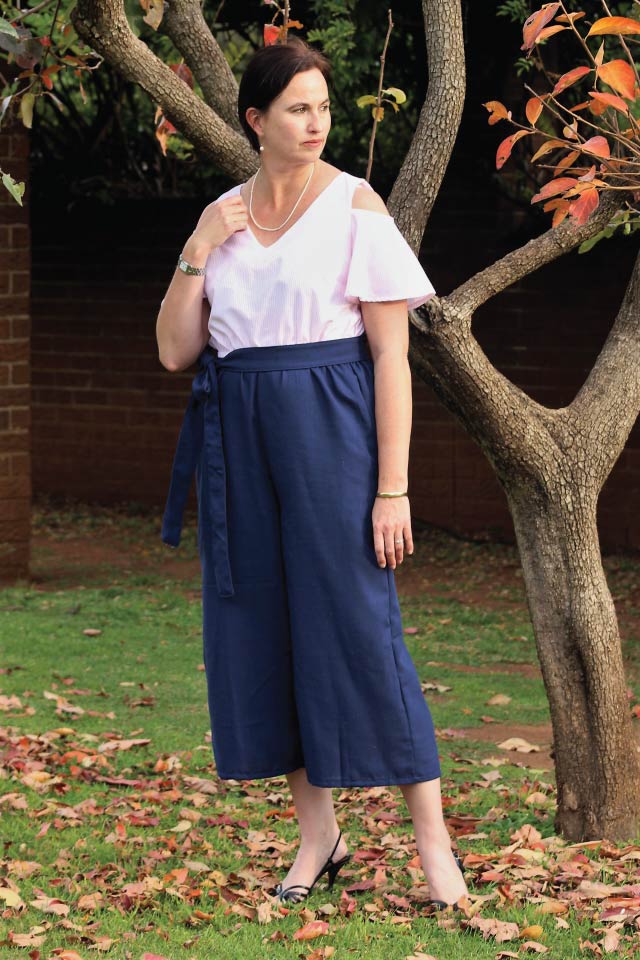 I trust that the above pictures I have posted have got your imagination going WILD with possibilities for your very own Eden.  Please don't forget to check out all of my amazing tester photos here as you will just LOVE how each of my gorgeous and talented women have made the Eden their very own.
Tomorrow I will be posting the Eden Jumpsuit Combo Tester Roundup Part 1 so that will give you even more inspiration for your Eden. And maybe 2, 3 or even 4 Eden Jumpsuit combo's in your wardrobe.
Cheerio and Kind Regards
Ann at Designer Stitch.