Hello my friends. Today I am so excited to share with you all the newest pdf sewing pattern release – the Frida – Top, Tunic and Dress. This pattern is a homage to one of my most favourite textile icons – Frida Kahlo. The Frida encompasses all things vintage Mexican, Boho, gorgeous textiles and the most amazing trims and embellishments.
The Frida is a dress that shouldn't make you "shy" to have someone say to you " Wow, you LOOK AMAZING "…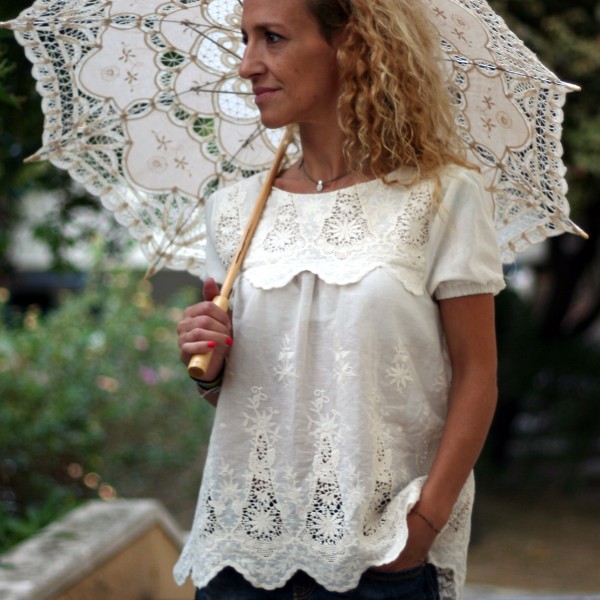 This fabulous design offers 3 different lengths – top, tunic or dress – along with an optional hem ruffle. Co-ordinate the look with the option of 4 style sleeves to complete the look of your Frida.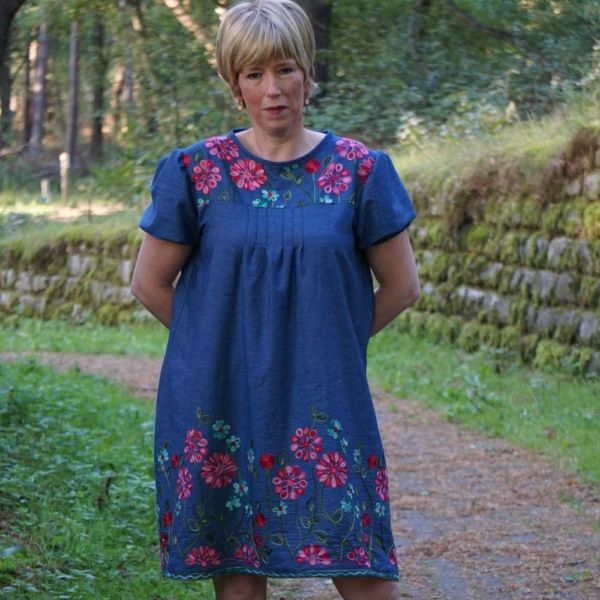 The Frida is suitable for all trans seasonal wearing – for the autumnal climate in the Northern Hemisphere and the Summer season fast approaching in the Southern Hemisphere.
It has a sewing difficulty level of 2 from 5 so it is totally suitable for advanced beginners right through to intermediate sew'ists.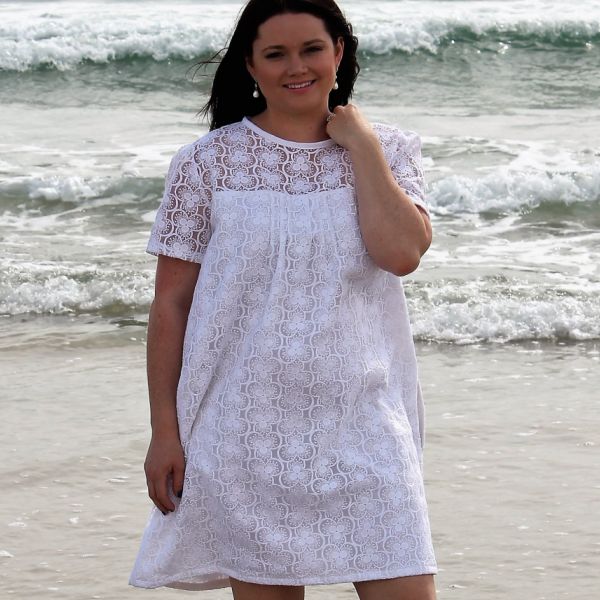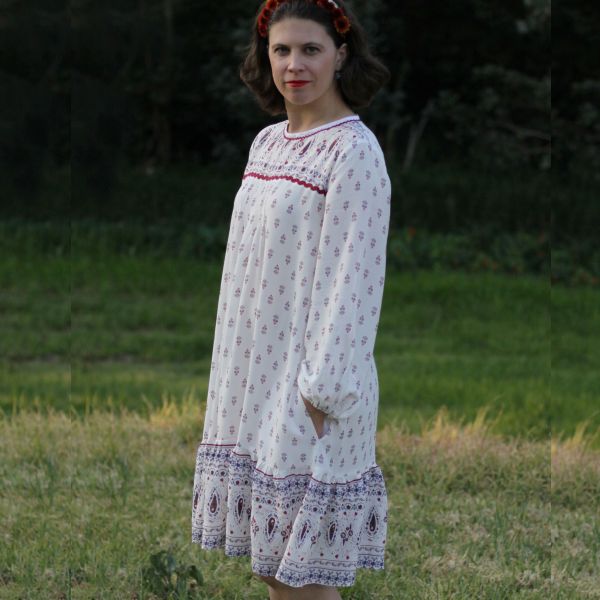 The influence for this pattern was all the amazing textiles and embroideries that was being posted onto Pinterest. I am a mad Pinterest'er and so I decide to start a board as a homage to "Frida" which was also a great help to my fabulous group of pattern testers when they were working on their own version of the Frida. The Frida Kahlo Inspo board on PI can be found
here – https://au.pinterest.com/designerstitch/frida-kahlo-inspiration/
The  is suitable for a myriad of different fabrics – the best are light to medium weight and flowy fabrics. Fabrics such as silk and silk types , lightweight cottons, satin and satin types, chambray and chambray types. Match these fabrics to lace, entredeux, embroidered trims, braids and a myriad of textiles and the Frida can be the most amazing dress you have ever made.
The Frida can be worn for all climates – make it with short sleeves and lighter weight fabrics for the spring/summer season or use the longer sleeve patterns and mix it up with chambrays, light weight woolens along with heavier braids and trims.
You can find the pdf (digital) version of the pattern in the shop here.  The pattern is on sale at $8.50 US.
I would love to see what you have made with the Frida Pattern. Don't forget to tag your posts with
#frida….#fridatop….#fridadress….#fridatunic….#fridabohodress….#designerstitch….. @designerstitch
Cheerio. Ann at Designer Stitch. xx