Hello to all my lovely friends – thank you for visiting with me today. I thought you love to  read about the inspo behind the newly released Kate Vintage Tea Dress combo pattern that was released yesterday – a wonderful addition to the Designer Stitch Sewing Pattern catalogue.
I am the garment Designer/Pattern Engineer for the bi-annual magazine – Vintage Made Magazine – that is published by a fabulous Australian based publishing house ArtWear publications. ArtWear publications publish the most amazing textile related magazine and each issue is jam packed with wonderful inspo and how-tos.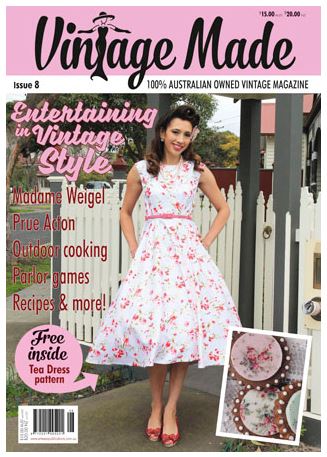 The Kate Vintage Tea Dress was developed for Issue #8 of the magazine and the brief for the magazine issue was "Entertaining in Vintage Style".  Back in the early 50's women were encouraged to have full hair and makeup on and at all times to be dressed well !!!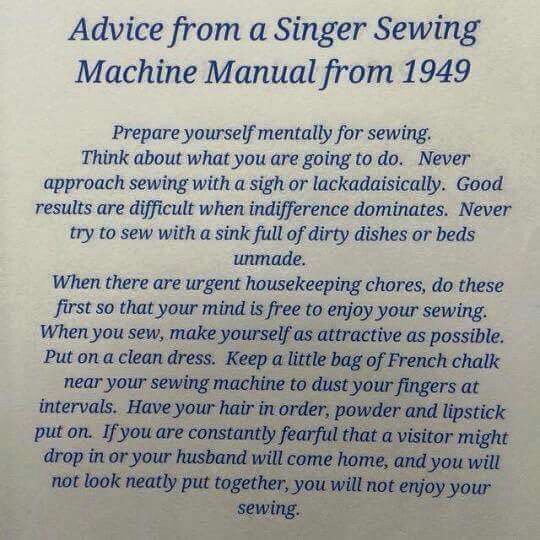 Here is a snip from a Singer machine manual from 1949. I love this and I am sure most of you have seen this little snip. I love the little hint about "not look neatly put together"…lol..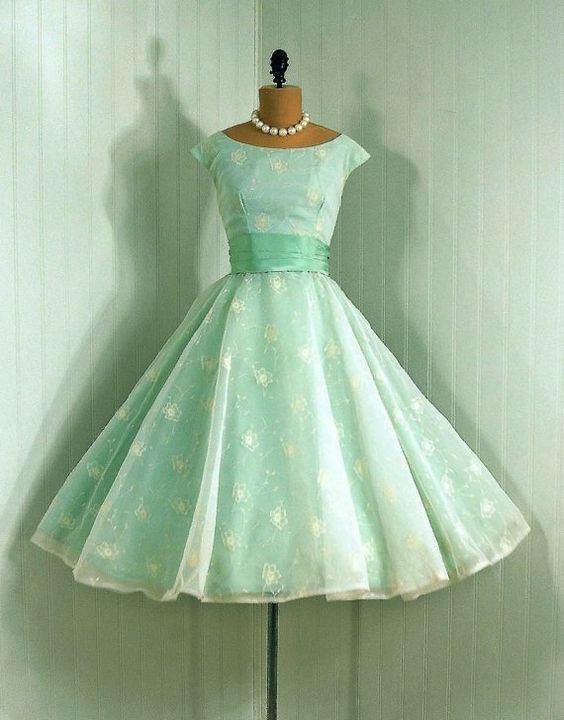 So my inspo for the design was initially inspired by the above photo I found on Pinterest. Vintage Made Magazine had exclusive rights to my design for a period of 12 months and then it comes back home to Designer Stitch.
I love the timeless look and feel of vintage inspired fashion as it can be reworked for whatever "fashion influence" is currently big in the RTW industry.
Given the classic beauty that I envisaged the Vintage Dress to be , I also knew I would have to expand my thinking and add some "elements" to the design to be able to suit all sewists and life styles. So I did a bit of "brainstorming" – hence the Kate Vintage Tea Dress Combo.
The design initially was a slight dropped shoulder bodice with a 3/4 circle tea length skirt.
This was an ideal design for Vintage Made as it offered a gorgeous design line along with a fabulous fit. When designing for the magazine I have certain parameters that I have to work in and one of the them is "real estate" or limited space. The pattern is provided as a supplement within the magazine and there are certain paper sizes that have to be used for this insert. So when designing my garments I have to keep in mind what size pattern pieces will fit onto the printed pattern paper.
The Kate is an ideal pattern that you can really have fun with and add your own personal signature to create your own unique style. And phew – look what it turned into !!!
The Kate not only offers 2 different lengths of skirt, but also 2 different styles – 3/4 circle and now a box gathered skirt. I also added the option of making the bodice into a box style top and added a waistband pattern so the skirts could be made as separates.
And every one of my core testers in my group shouted out " ME, ME"….which was a compliment in itself.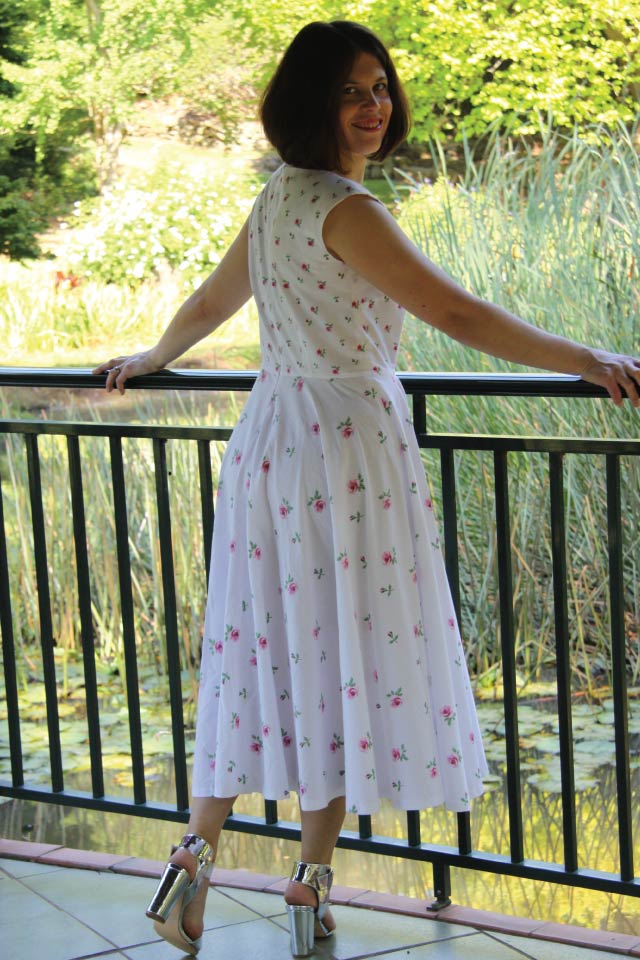 And the name "Kate" ?  One of my very fabulous and long term pattern roadies is our Kate Williams who made the original Vintage Tea Dress as a test run for the magazine. She is such a gorgeous woman and looks absolutely amazing in her "Kate".
Kate writes about her sewing adventures on her blog here.
To help my testers in their decisions for fabric and styling I made a Pinterest board to help  visually. The board can be seen here – Kate Tea Dress.  And here are some of the gorgeous pics I have posted on the board just to whet your appetite for a creative burst for your own Kate Vintage.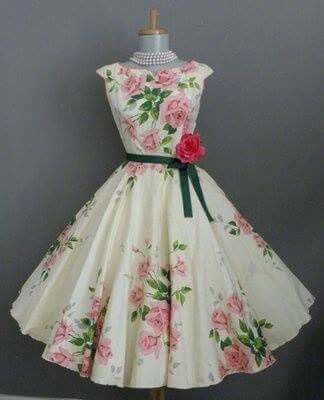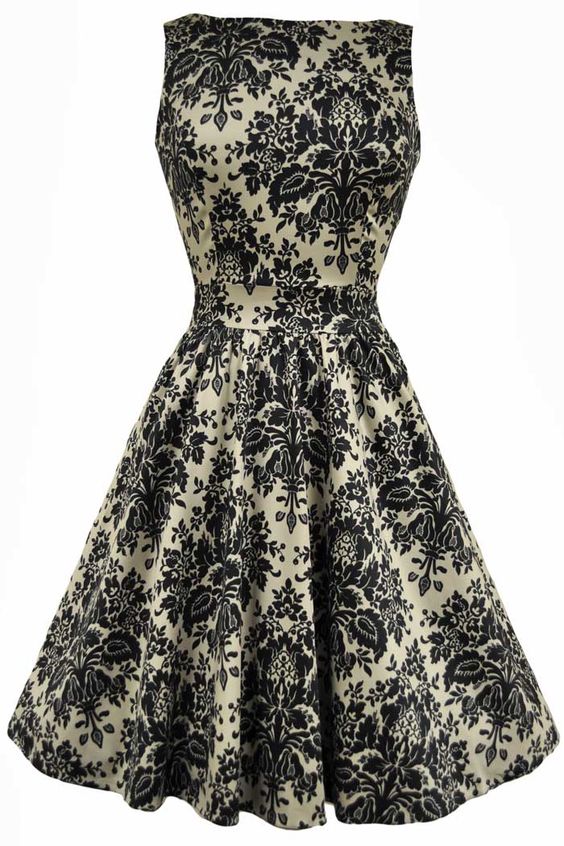 FABRICS TO USE.
I encourage you to think outside the "box"….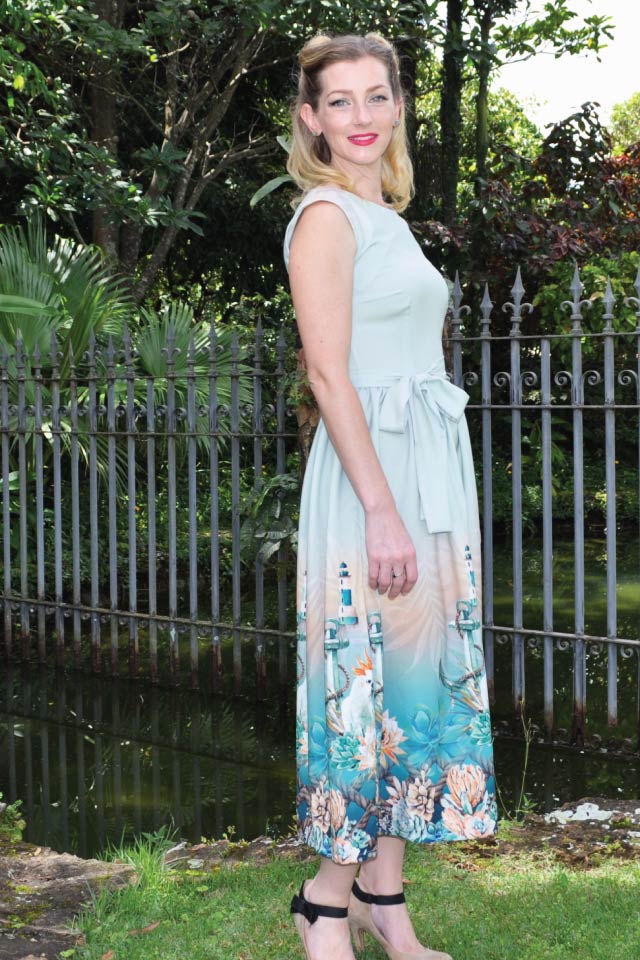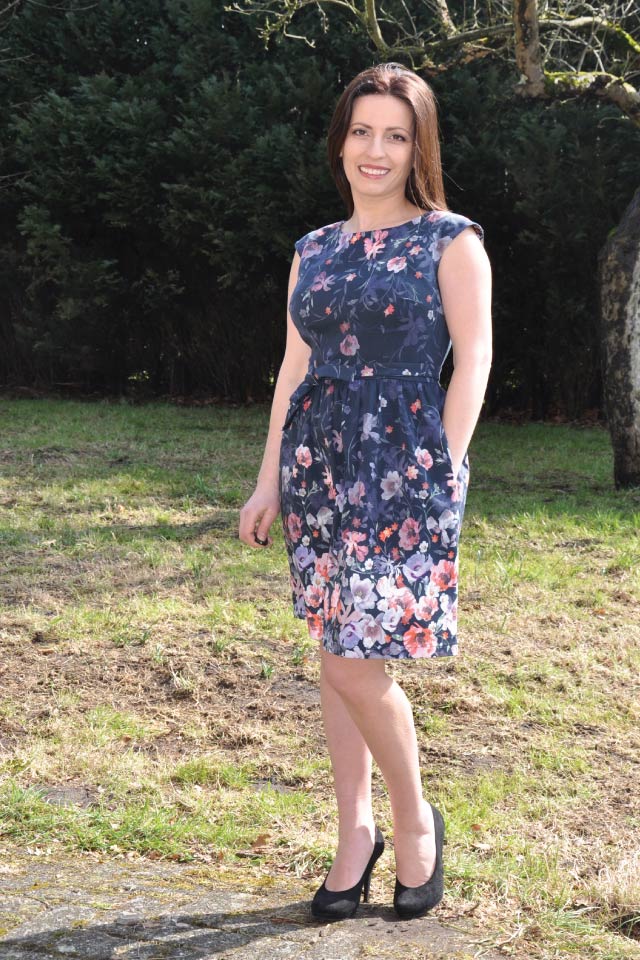 Fabulous border prints for the box gathered skirt look AMAZING.
Colour blocking for the 3/4 circle dress take the dress to the next level in styling.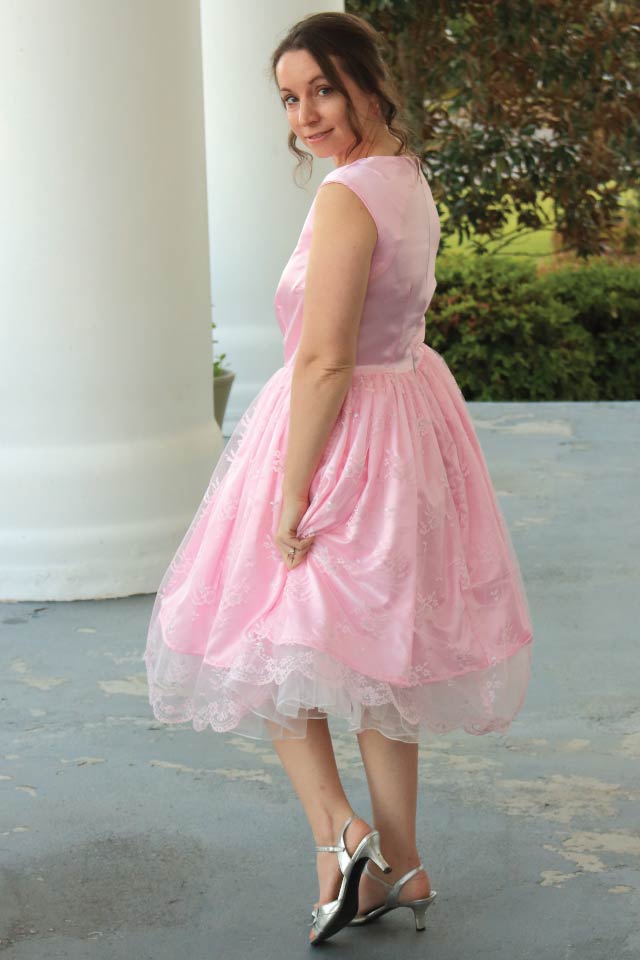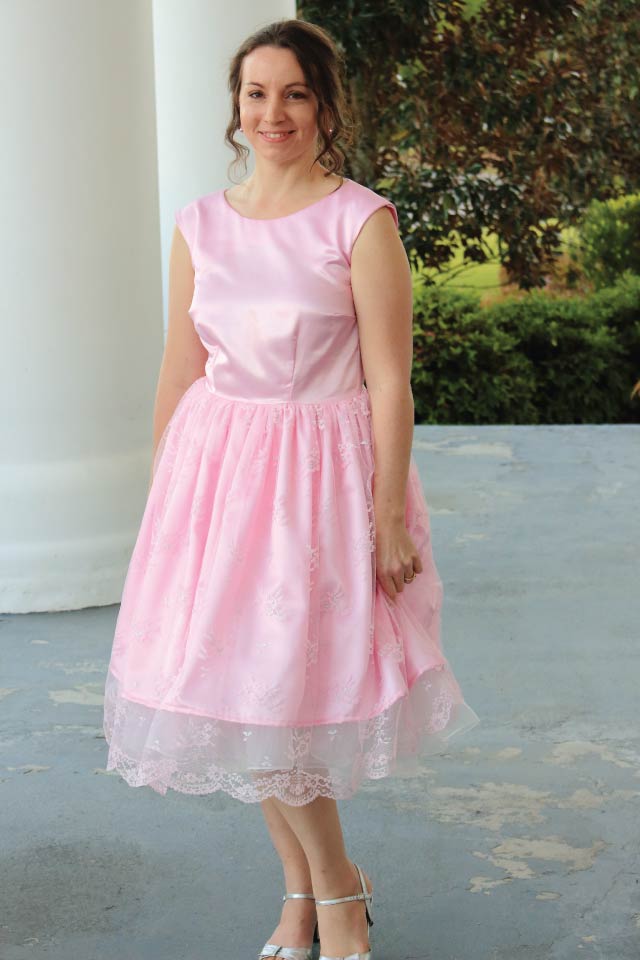 And lace overlays make your dress…and you…into a fairy princess…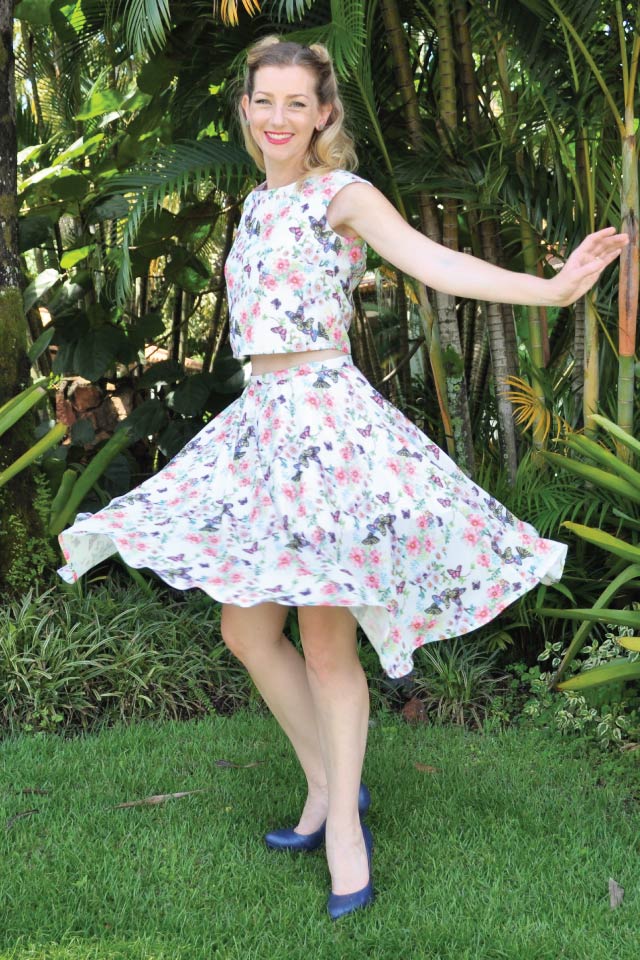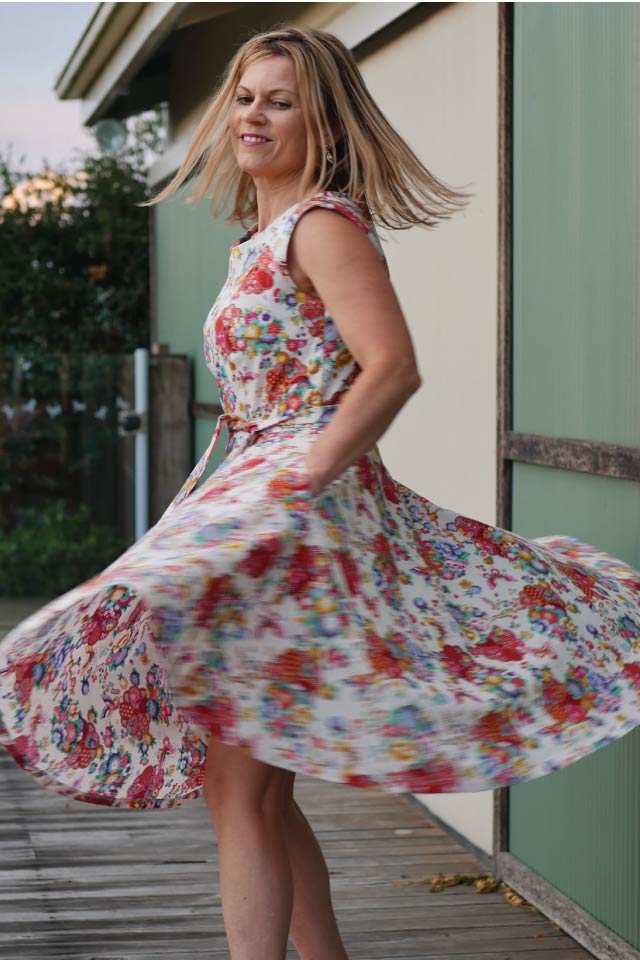 Take advantage of the 3/4 circle skirt in both tea length or knee length to get your "TWIRL" on !!!!
Or style yourself for some kick-ass Hollywood glamour.
I hope I have given you something to think about when you are planning your Kate Vintage Tea Dress or its combo – I know you have loved seeing my gallery of tester photos here and I am sure they have given you tons of inspo and fabric choice ideas.
The ladies featured are fabulous at their craft and are also FABULOUS women.
Tomorrow I will be posting the Kate Vintage Tea Dress Combo Tester Roundup Part 1 so that will give you even more inspiration for your Kate. And maybe 2, 3 or even 4 Kate's in your wardrobe.
Cheerio and Kind Regards
Ann at Designer Stitch.