The Carmen is all about being SASSY, FLIRTY and SEXY !!!
The styling of the Carmen gives the impression of a wrap skirt – but with the clever front seam construction it retains its modesty and stays fully closed at the front.
The length of the Carmen gives you the opportunity to wear it for all seasons – Short and Flirty for the warmer months and Long and Flouncy for the cooler months.
All types of light to medium weight fabrics can be used. The Carmen looks great made in a soft and flowy rayon right through to a crisp and gorgeous linen.
Why not use a Chambray or a Tweed and let those flounce edges FRAY !!!.
Size down and the Carmen can be cut in a knit fabric with at least 20 % stretch.
The skirt looks amazing cut out in a scuba fabric – and no edge finishing !!!
The construction of the Carmen Flounce Skirt is recommended for advanced beginner/intermediate levels due to: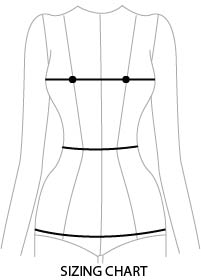 CB invisible zipper
Double Turned Edge Finishing on Flounce Edges
Straight of High Waistband
A very good knowledge of your own personal fitting requirements as the pattern offers the opportunity to fine-tune the fit of your garment
PATTERN OPTIONS.
Light to medium weight fabrics.
– Linen and Linen types
– Chambray and Chambray types
– Wool and wool types
– Cotton and Cotton types
– Rayon, Rayon mixes and Rayon types
– Silk and Silk Types
– Knit Types ( size down 1 size at a minimum)
FABRIC REQUIREMENTS.
PDF PATTERN DETAILS.
After purchase your pattern will be available to download. Ensure that you save your pattern to your computer before printing so you have access to it in the future.
You are purchasing the Carmen Flounce Skirt – and the PDF pattern purchase includes the following files:
PDF Sewing Instruction Booklet. 26 pages for A4 and US standards.
PDF Print at Home Pattern – Shorter Length. 45 pages for A4 and US standards.
PDF Print at Home Pattern – Longer Length.  66 pages for A4 and US standards.
PDF Print Shop x 2 Sheets – Shorter Length.
PDF Print Shop x 4 Sheets – Longer Length.
Layering Feature:
You are able to select one or several different sizes to print and "hide" the sizes you don't need. Please ensure you check the sizing chart before deciding what sizes to print off.
Visual Help:
URL links and clickable page navigation to resources that help you construct the Carmen Flounce Skirt.
---
BUNDLE OPTIONS.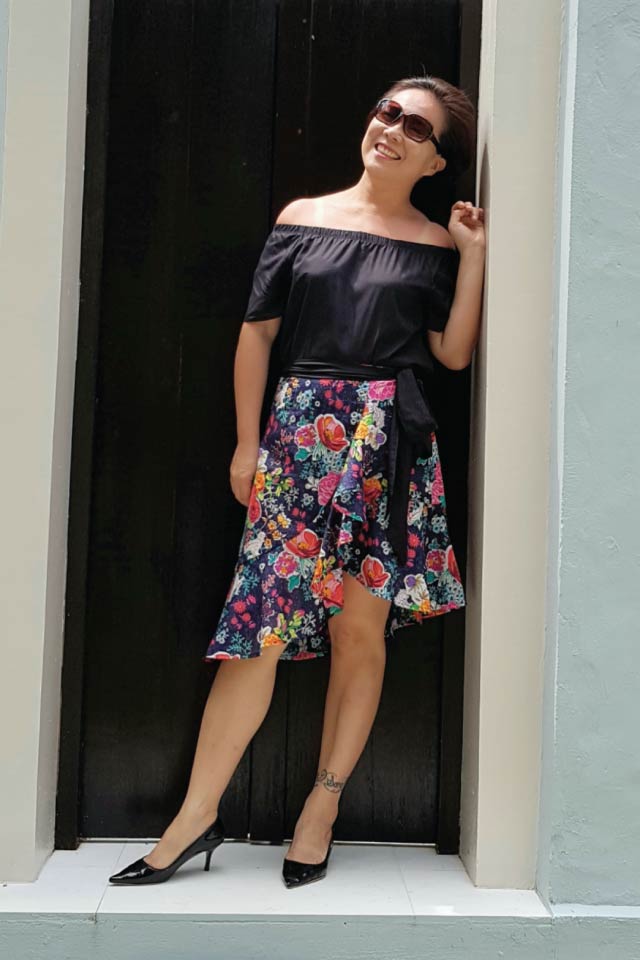 Purchase both the Carmen and Eleni together to save 50% on the Eleni Pattern.
Use code – carmeneleni – upon checkout and the Eleni will be discounted down to $6.00 (US)
---
FAQ AND POLICIES.
You are purchasing a digital PDF downloadable product. Due to the nature of this product refunds are not offered.
Please ensure you read the FAQ page before purchase if you are not sure.
MORE.
Check out our library of ever growing TUTORIALS and make sure you SUBSCRIBE to the newsletter to always get notified on new additions to the learning base.
SHARE.
I would love to see what you have made with the Carmen Flounce Skirt Pattern.
Don't forget to tag your posts with
#carmen….#carmenflounceskirt….#carmenflounce….#carmenskirtflounce
#designerstitch….. @designerstitch