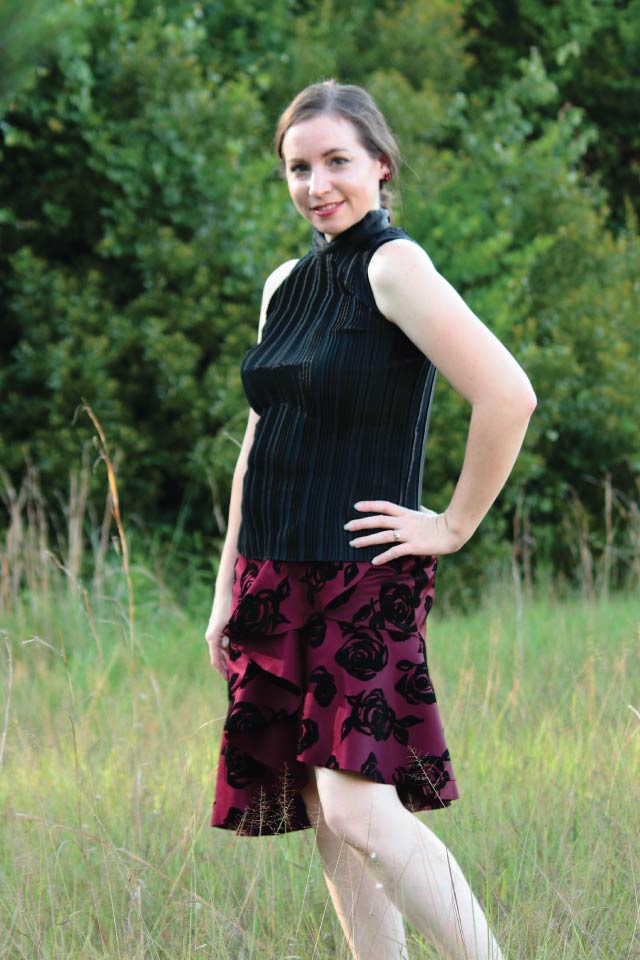 Hello and greetings to all of my sewing friends !!!… what a busy week we have all had !!
This week we celebrated 5 days of Designer Stitch's 2nd birthday celebrations and to end our week with the biggest BANG possible I have designed a fabulous new trans-seasonal skirt for you all.  Say hello to the new Carmen Flounce Skirt.
And also say hello to our Carmen S (pictured above) – she is a very valued member of the Designer Stitch pattern tester posse and I adore her – Hence the Carmen Flounce Skirt.
Whether you are in winter or summer at the moment the Carmen Flounce Skirt suits all climates.
The skirt is one that you will fall in love with instantly and it is bang on trend. This look has started to be seen on many international catwalks and the flounce "look" is going to be a HUGE trend for 2019.
I loved developing this style of skirt and the great feature of the Carmen is that it suits just about any body shape. The pattern itself provides a standard waistband, high torso waistband and also – when sized down – it can be cut in a knit fabric.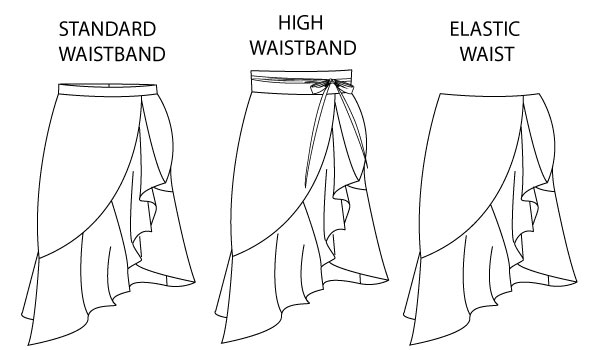 And the Carmen Flounce Skirt is offered in 2 lengths.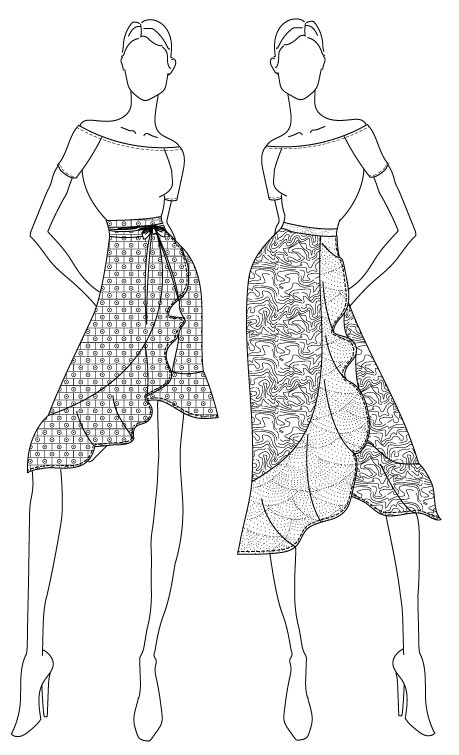 The basis of my design was a Pinterest board that I started to save images too as they were coming through on my feed. As you may have read here before I am a mad pinner and save many interesting designs and influences.
By doing this I can usually spot trends as they are coming through.
There are so many variations of Wrap Ruffled/Flounce skirts so I put my thinking cap on to develop a suitable design for all. Wrap skirts can be notoriously hard to wear as they sometimes don't retain their modesty by opening at the front – the Carmen skirt is actually designed to look like a wrap but it has a clever front seam where the side panel is stitched to a certain point – so it actually is a mock wrap. Clever !!!
Using the Pinterest board here are some of my design influences.
And here we see another 2 – made in gingham and also a fabulous stripe cotton.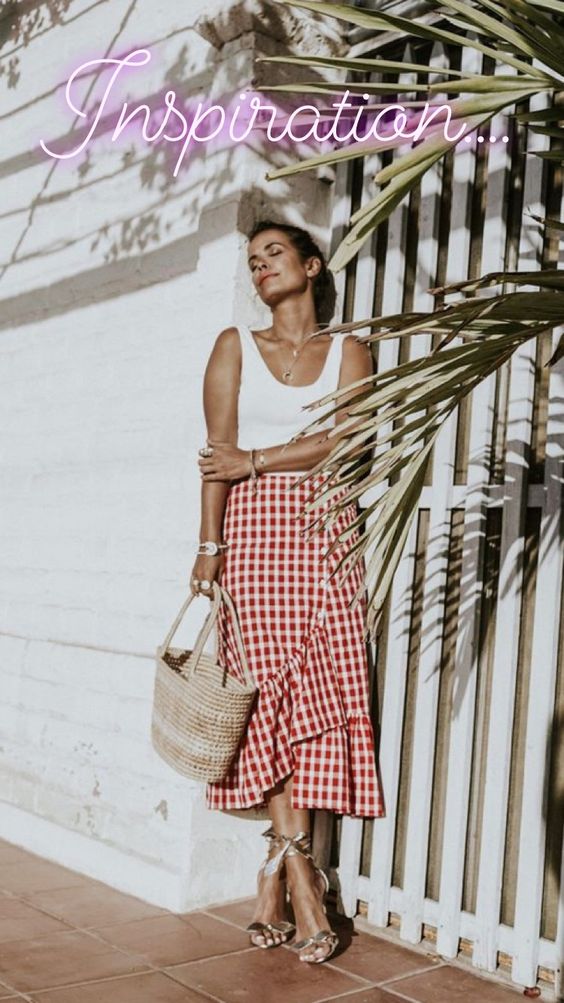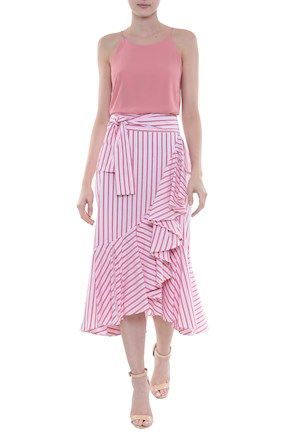 And dont you just LOVE these made in stripes and the plaid just looks AMAZING !!!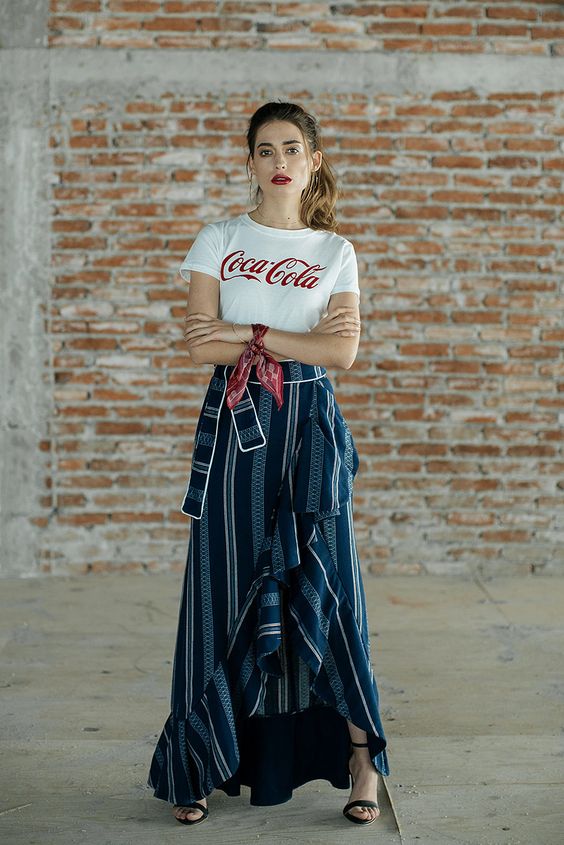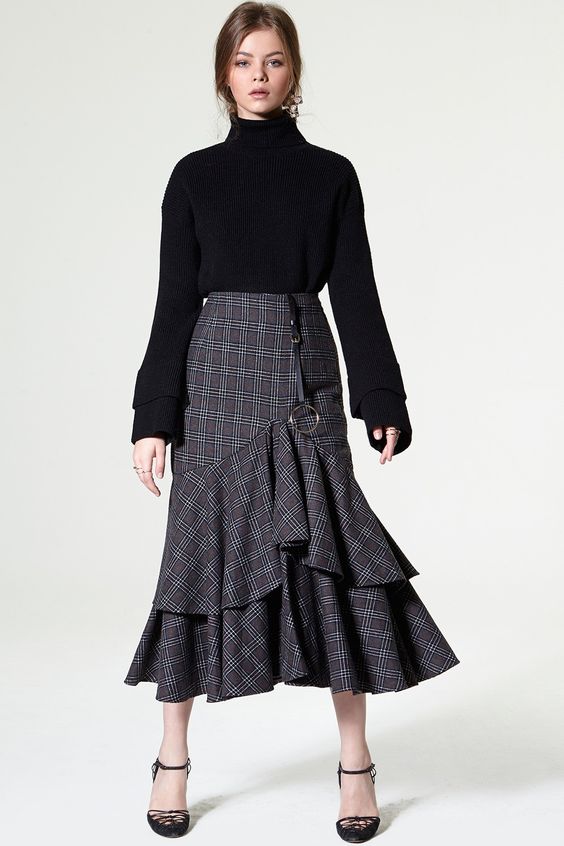 The Carmen will look fabulous made in a distinctive stripe or check –
The Carmen will look AMAZING made in a gorgeous floral –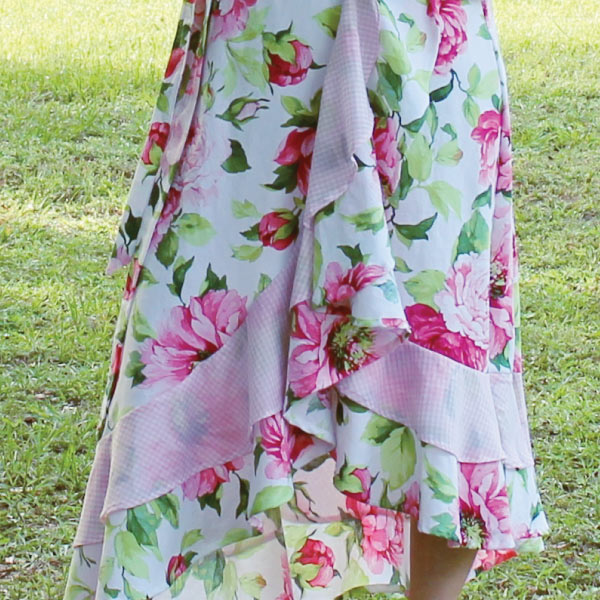 Or Carmen in fabulous scuba knit – and the edges are just left as cut edges – yippee no edge finishing !!
Or why not use a fabric that you can leave the edges to FRAY !!!
The Carmen Flounce Skirt lends itself to amazing possibilities – whether you cut it in its shorter length or wear it longer for the cooler months.  The skirt is SASSY, FLIRTY and a little SEXY and the fabric you choose should reflect your own personal style.
Please don't forget to check out all of my amazing tester photos here as you will just LOVE how each of my gorgeous and talented women have made the Carmen their very own.
This week I will also be posting the Carmen Flounce Skirt Tester Roundup Part 1 and 2 so that will give you even more inspiration for your Carmen.
And maybe 2, 3 or even 4  Carmens in your wardrobe.
Ladies – SEW SOME SASS !!!
Cheerio and Kind Regards
Ann at Designer Stitch.