Greetings my lovelies and I hope that all is well with you and yours today.
And thank you for spending time with me this week as I publish a series of blog posts centred around the new release of my gorgeous new Sedona Shirt Dress PDF sewing pattern. Well – it is a Shirt Dress – along with a shirt , a tunic, a dress, a midi and a maxi.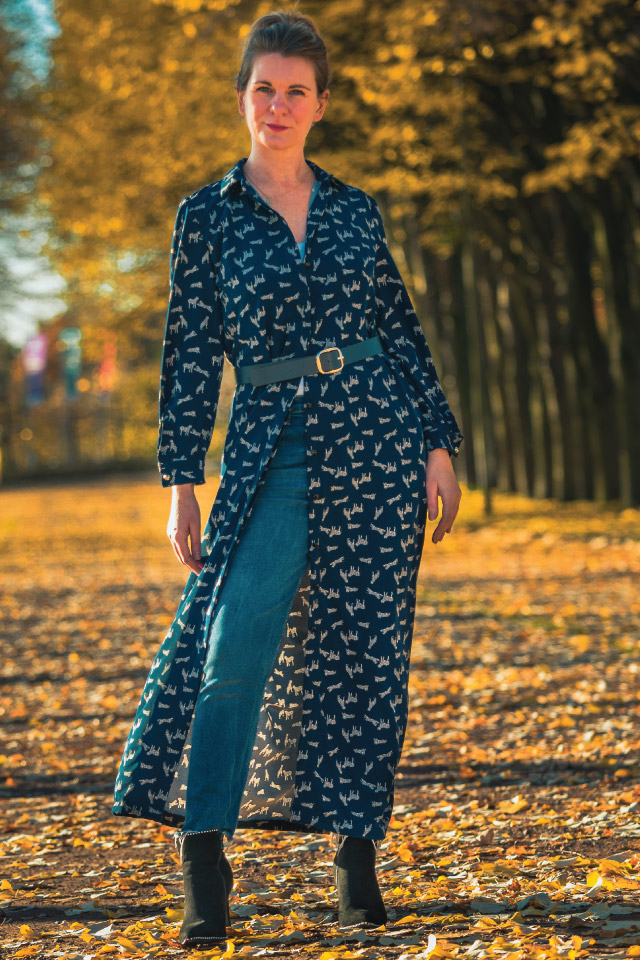 Today is the first blog post in the series and it is one where I share with you all my design inspiration and influences for the Sedona Shirt Dress PDF sewing pattern.
And even if I say so myself – I JUST LOVE THIS DESIGN…xx
I am sure that you have read in previous posts that I spend time – maybe ALOT of time…(:> – in Pinterest. Shirt Dresses really started to infiltrate my feed earlier on in 2018 and I spent a lot of time looking at design ideas and reading a few blogs where the influencer was suggesting styling ideas and looks. And of course I set up a Pinterest board just for the shirt dress. Why not come over to Pinterest and follow my Shirt Dress board.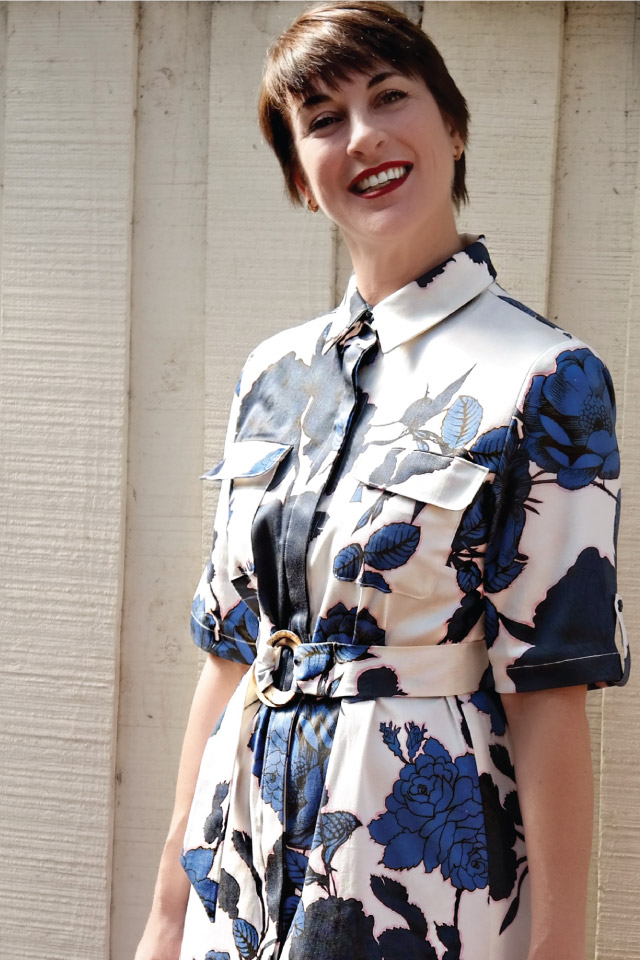 One of my most valued pattern road testers – my lovely Belinda C (as pictured above) – is also a mad Instagrammer – and she sent me stacks of pics from social media identities who were blogging about the emergence of the shirt dress and its strong influence.
The first pic that I saw was the one above and I just love the styling of it – and of course the embroidered stripe fabric. I love that a shirt dress can be worn with skinny jeans – and the Sedona Shirt Dress could also be worn fully open as a duster type style with a simple tee underneath.
The shirt dress has become "the thing"; and it's easy to see why. This extension of the shirt, sans trousers, is smart and chic and has the power to take you everywhere from the office to after-work drinks and all with the ease of it looking like something you've borrowed from your boyfriend.
Through my search on Pinterest I saw all manner of shirt dress combos – some relaxed and with simple accessories – summer sandals and simple jewellery – but many others in crisp fabrics paired with killer heels. The Sedona Shirt Dress is practically a blank canvas for you to put your OWN stamp on.
I actually started developing this pattern about August of last year – and as is my way – I really wanted to make sure that the Sedona Shirt Dress pattern is value for money – and I don't think I could have fitted in any more styling elements. …lol..
The Sedona Shirt/Dress pattern offers a choice of styling options.
1. Shirt length
2. Tunic Length
3. Knee length dress
4. Mid Calf length dress.
5. Maxi Length Dress with side splits.
All of the above styles are completed with choice of
1. Waist darts for an option of slimmer silhouette.
2. Optional patch pockets
3. Long sleeve with tailored shirt placket and cuff.
4. Short sleeve with turn back folded cuff and tab button.
5. Elbow length sleeve with turn back folded cuff and tab button.
6. Centre back pleat. (Not to be used in conjunction with waist darts)
The finer details : On Sale for a limited time only – $8.75 (US)
multi-sized pattern – including Cup Size B thru DD (E) :
(AU/UK) 6 – 26
(US) 2 – 22
(EU) 34 – 54
Intermediate Sewing Level.
https://designerstitch.com/shop/sedona-shirt-tunic-dress
So now lets start talking about Shirt Dresses and the endless possibilities.
A Shirt Dress is really a myriad of different – and easily obtainable – styling options.  Here in the 2 pics above we have fabric pattern blocking and I love the idea of mixing a check and a flora together.
And above the use of stripes is just fantastic – the Sedona Shirt Dress offers 5 different body lengths so you could make it in both a maxi , a midi or knee  length.
And I just love a shirt dress in check xxx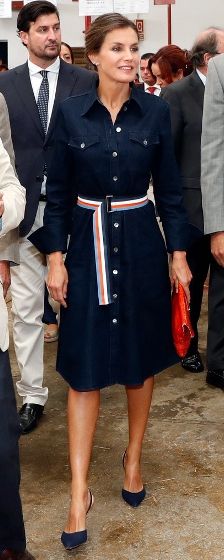 And classic styling of a shirt dress is just superb.
Thank you my friends for letting me share with you my Sedona Shirt Dress Inspiration and Influences posts – and I am sure that you will love making the Sedona Shirt Dress PDF sewing pattern.
And tomorrow keep your eyes out for the next blog post –
Sedona Shirt Dress Tester Roundup Part 1
Cheerio
Ann at Designer Stitch.
And tomorrow keep your eyes out for the next blog post –
Sedona Shirt Dress Tester Roundup Part 1.
Cheerio
Ann at Designer Stitch